Canadian West Coast Voyages by Boutique Ship
Take a Tour of The Union Jack
Travel Aboard a Piece of Canadian Cultural History. The Union Jack is a 1941 heritage tug, hand-built in Deep Cove, British Columbia from old growth timber.
An inspiring, yet intimate voyage
Experience a refreshing sense of adventure from everyday life.
The Union Jack is a one-of-a-kind vessel and being aboard sparks an unparalleled feeling of inspiration and wonder in travellers young and old. Take the tour for yourself and get acquainted with the Union Jack.
Interior and accomodations
Multiple rooms and lounge areas to use for quiet time or group engagement.
Dining Room
Our cozy dining room brings our guests together to enjoy freshly made meals (paired with a signature BC wine). Seating 12, guests are welcome to relax in the spacious room as they enjoy fresh coffee and tea through out the day.
Wheelhouse
The wheelhouse is a classic wood-panelled space with excellent views, comfortable seats, and great photo opportunities.
Join your captain to learn about the ship's navigation systems or grab a set of binoculars to spot wildlife, birds, and marine mammals.
Upper Aft Deck Lounge
The upper deck lounge provides a comfortable setting for enjoying the sunshine, reading a book, and viewing marine and wildlife as we cruise along our wilderness routes.
Grab a lounge chair to relax in the light ocean breeze or walk to the front and stand on the bow while you take in the smells, sounds and beauty of the coastal wilderness!
Galley
In the Union Jack's charming galley, your chef prepares the local, farm-fresh cuisine and snacks for the day.
With advance notice we are happy to accommodate vegan, gluten-free and other dietary needs..
Coastal inspired suites
Choose from multiple cabin types and amenities. Each one is named after a Southern Gulf Island.
Scroll right to view more tabs →
Premium Suite
The Gabriola Room
The Gabriola Room is located on the upper deck of the Union Jack and is one of our premium suites. It's perfect for couples who want to share a comfortable bed and have their own private head and shower.
Features
100% level high-quality double bed
Private ensuite bathroom (head) with shower
Powder counter
Top deck viewing
Personal storage area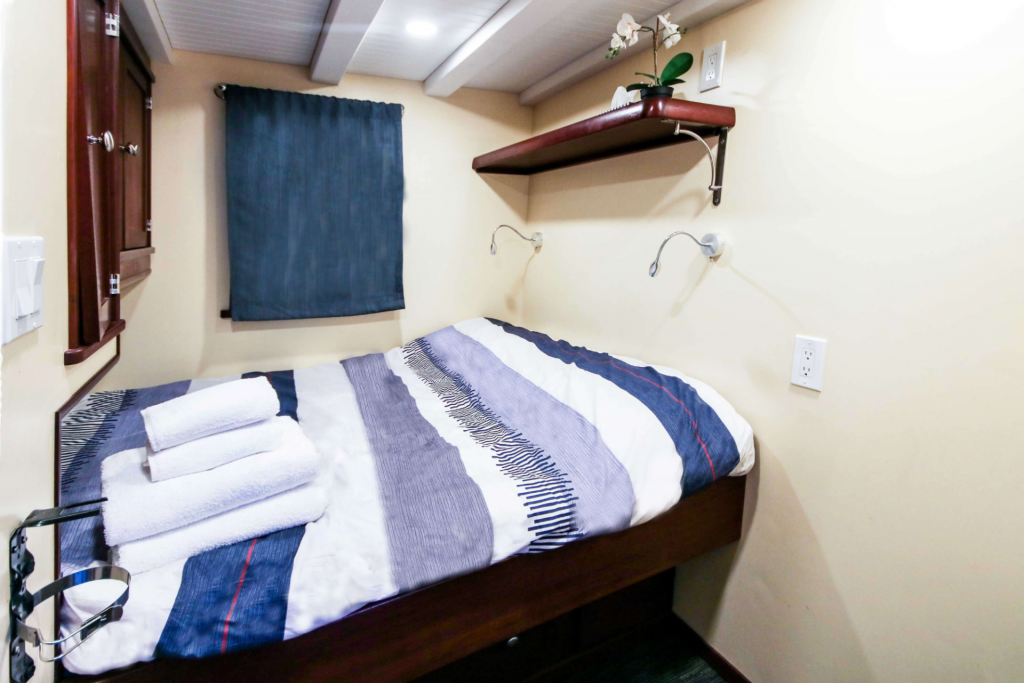 Spacious Walkways and Modern Amenities
A one-of-a-kind classic wooden tug restored with modern amenities, spacious walkways, and comfortable lounge areas.

Layout and technical specs
1941 Built (refit between 2015-2018)
Originally built in Deep Cove, B.C.
80 Foot Length
22 Foot Beam
Diesel Engine Propulsion
7 to 10 knots Cruising Speed
Amenities
6 Private Cabins – 2 with Ensuites
3.5 Bathrooms (Heads)
3 Lounge Areas
Wheel House
Rigid Hull Inflatable Boats
Aluminum Fishing Skiff
Kayaks, Fishing Rods, e-bike
History of the Union Jack
The spirited history of a uniquely Canadian treasure. The Union Jack was originally built as a tugboat to serve Canada's Navy during the Second World War.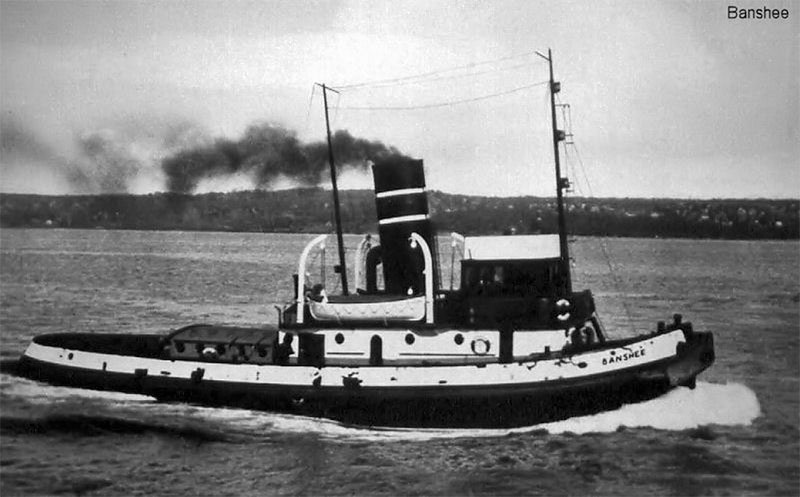 1938-41
The Union Jack was built in Deep Cove, North Vancouver, BC. by McKenzie Barge & Derrick Co. Ltd. from 1938-41. Her first water voyage was on November 21, 1941 up the Indian Arm. From 1941-1945 she was owned by Union Towing Co where she operated as a tugboat assisting with the war effort.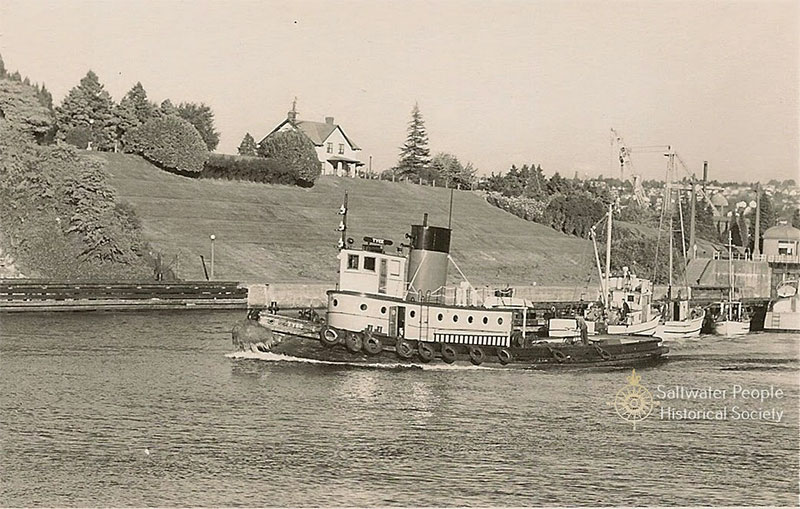 1960's
The 1950's and 60's saw a renaming of The Union Jack to the "Burnaby Straights" while she was owned and operated by Straits Towing & Salvage Co. Ltd. in Victoria BC. At this time she was repowered with her signature Union 6 Diesel Engine.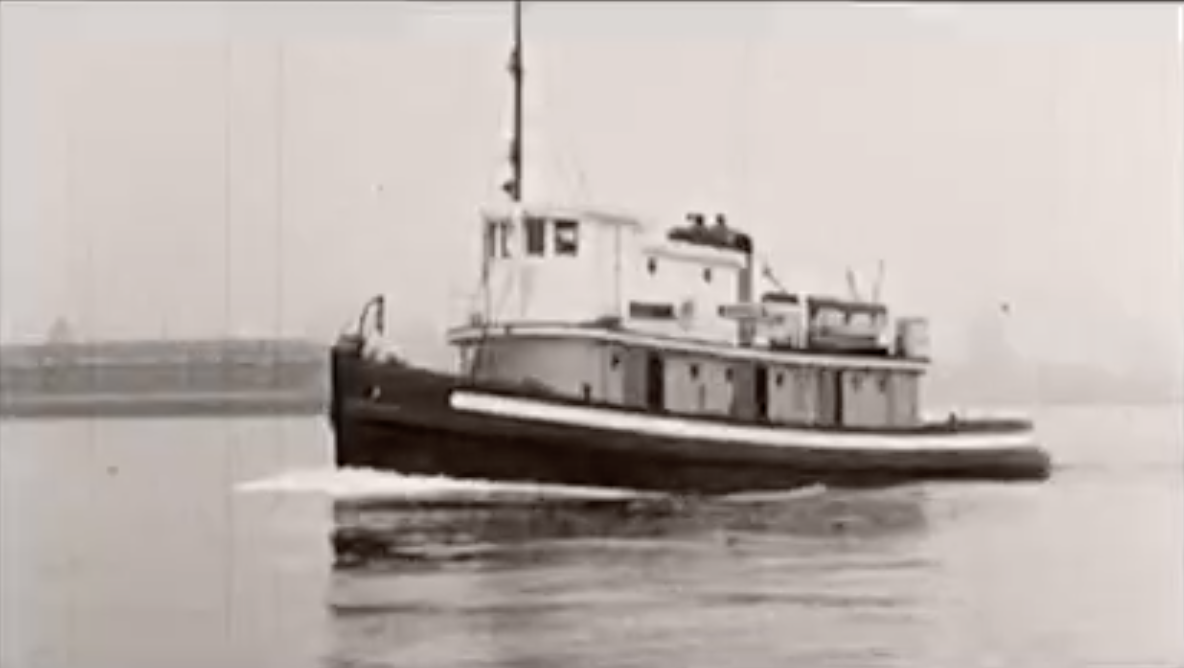 1980's
In 1980, the "Burnaby Straights" was bought by West Wind Charter Ltd. in Burnaby, BC and given back her original name. During this time, she operated at a towboat pulling massive barges up and down the Fraser River.
2014-Present Day
At Remote West Coast Adventures, we are now the proud owners of The Union Jack and have spent many years of hard work transforming her into the world-class vessel she is today. She's taken a long journey to get here and once you're onboard, you'll agree, there's nothing quite like it!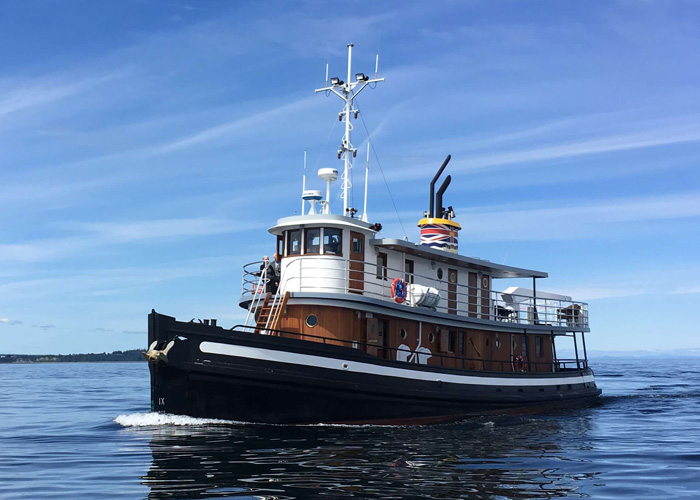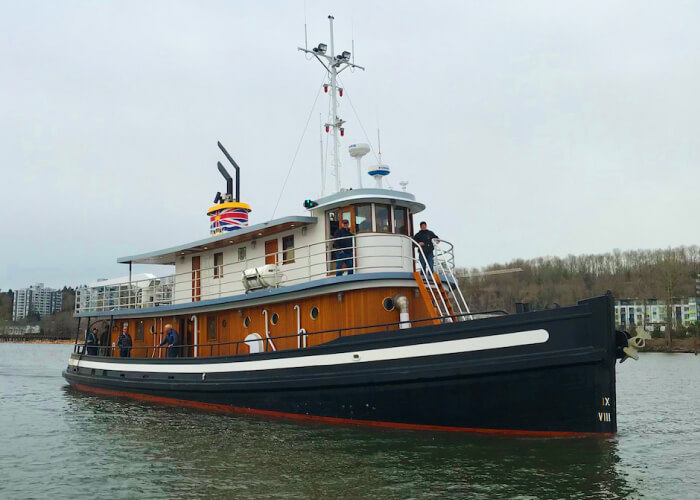 2014-Present Day
We respect the traditional territories we are in and ensure that we have the appropriate permission to tour the significant cultural sites we visit.
On your voyage, you'll have the opportunity to learn about significant cultural sights and practices, and see how rich and alive the culture is today.