Canadian West Coast Voyages by Boutique Ship
Toba Inlet Grizzly Bear Tours
Experience the grizzly bears of Toba Inlet from the best vantage point
Experience the Grizzly Bears of BC Like Never Before
Powerful and majestic, the grizzly bears of British Columbia represent the wild beauty of the West Coast. For those seeking an up-close and personal experience, Remote West Coast Adventures offers a one-of-a-kind viewing experience unlike any other.
Within Desolation Sound lies the serene Toba Inlet. A hidden gem in the world of bear watching, our ship, the Union Jack, will travel through this picturesque region and moor on the edge of the inlet. With only a quick ride to the shore, you can focus less on travelling and fully enjoy your bear watching excursion. With two tours options available, you can select the option most suited to your travel plans.
The three day tour involves a leisurely cruise through island passageways before arriving at Toba Inlet. Your second day is filled with a top bear viewing experience before returning to the ship for a sunset cruise back south. Take in the coastal views, be on the lookout for passing wildlife and unwind aboard the Union Jack before concluding the tour on the third day.
The four day tour is ideal for anyone wanting to spend extra time exploring Desolation Sound. As we cruise through this stunning region, enjoy excursions to hike, fish, kayak and discover the scenic inlets and coves of this area in addition to the spectacular bear watching tour.
Bear Viewing Tour
During the bear viewing tour, you will head ashore and enjoy a traditional welcome from your Indigenous guide before being transported up the river to the viewing areas. Raised and covered viewing platforms specifically designed for an intimate encounter allows you to experience these magnificent animals in the wild. You'll be able to see, hear and feel the sights and sounds of the grizzly bears in their natural habitat.  You'll have plenty of time to take photos, but more importantly, time to simply connect with mother nature and the beauty of this undeveloped area.
Through our partnership with the Klahoose First Nations, we are dedicated to creating experiences that follow the band's objective to be: "Experiential-based, authentic and respectful, sustainable and beneficial to the First Nations."
---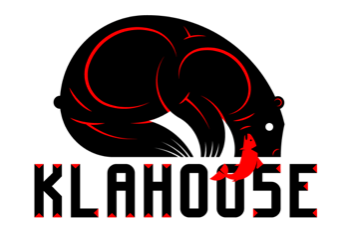 Begin your cruise with a pick-up in Lund on the Sunshine Coast.

Spend your first day aboard the ship cruising through Desolation Sound on the lookout for local wildlife before anchoring at the mouth of the inlet.

On the second day, enjoy a scenic trip through the inlet until reaching the shore where you will be greeted by a Klahoose guide.

Enjoy a three hour bear watching excursion.

Return to the ship and begin a sunset cruise south.

Spend your final day cruising through island passageways before concluding in Lund.
---
Begin your adventure with a pick-up in Lund on the Sunshine Coast.

Enjoy a leisurely journey through Desolation Sound's labyrinth of islands, anchoring in picturesque inlets for the night.

On the second day, meet your Klahoose guide for an incredible three hour bear watching tour.

Return to the ship for a sunset dinner in Toba Inlet.

Spend the third day kayaking, fishing, hiking and enjoying the region's coastal beauty before we begin our return trip.

As we cruise back to Lund, be on the lookout for wildlife as we travel south.
---
2021 Departures
Choose a trip package from the selection below. Don't see the dates you're looking for? Call us.
Tour
Date
Price

*

Trip Length
Start Port
End Port
Availability
3 Day Cruise
September 3 - 5
$2899 | $3099 | $3399
2 Nights / 3 Days
Lund
Lund
Sold Out/td>

4 Day Adventure
September 6 - 9
$3599 | $3799 | $3999
3 Nights / 4 Days
Lund
Lund
Sold Out
3 Day Cruise
September 11 - 13
$2899 | $3099 | $3399
2 Nights / 3 Days
Lund
Lund
Sold Out
4 Day Adventure
September 14 - 17
$3599 | $3799 | $3999
Sold Out
Lund
Lund
Sold Out
*Prices are an all-inclusive subject to a 5% federal tax. Fares are per person, based on double occupancy, and in Canadian dollars. For full-ship private charters, please contact us. Payment and cancellation policy is available online.
Tour Description
The Toba Inlet Grizzly Bear Tours offer an authentic and up-close opportunity to learn about British Columbia's wildlife led by an Indigenous guide.
Each day will provide you the opportunity to relax aboard our heritage vessel, cruise through one of the top boating destinations in Canada and enjoy fresh, locally sourced food made by our renowned chef.
Tours are available during September during the annual salmon run and depart/conclude in Lund, on the Sunshine Coast.
What's Included
3 hour bear watching tour with Klahoose First Nation guide
Transportation from Lund to Toba Inlet via the Union Jack
3 Day Tour Option: 2 Breakfasts, 3 Lunches, and 2 Dinners with snacks, tea and coffee served in between
4 Day Tour Option: 3 Breakfasts, 4 Lunches, and 3 Dinners with snacks, tea and coffee served in between
Use of onboard recreational equipment.
Please note that gratuities for the Klahoose guides are not included in the tour prices and are appreciated.